Q: Can you tell us about your background and how you first became aware of displaced peoples?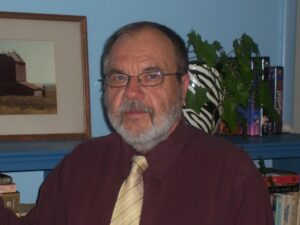 A: I grew up in Hungary during the 1950s and '60s. After the Communist takeover of my country, many ethnic groups experienced discrimination and displacement. I remember that a friend of my mother, whose family of German descendants was ordered to leave Hungary after the war, came to live with my grandparents for a period of time in order to escape the harassment and deportation experienced by her parents and siblings. The other major group of people I saw suffering discrimination both at the official level and by ordinary citizens, were the Gypsies (today referred to in many places as "The Roma"). These people were often crowded into less than desirable areas of cities, or they were outright removed to remote rural areas.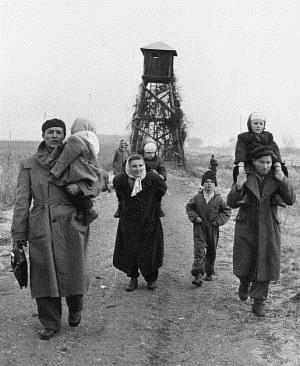 During the Revolution of 1956 (which the Communists called "Counter-Revolution) many Hungarians fled the country during the short window of opportunity while the "Iron Curtain" borders were open. One of those individuals was my father, who left in October 1956. As he told it later, he was afraid that the Soviet Army was once again going to imprison him, after he spent four years in a Russian military prison camp after World War II ended. My father emigrated to Austria and I rarely had the chance to see him during my teenage years.
Q: In many countries, including the U.S., Australia, and UK, there is often a stigma against and negative feelings toward refugees. What do you want people to know about refugees?
A: I think the most important thing to remember is that refugees don't want to be displaced from their homes. They don't go to new countries to find riches or an easier existence. They don't come to industrialized countries to usurp jobs, use social services, or otherwise take the places of natives. Refugees would rather live in their own countries with their extended families and friends, in familiar surroundings, in their own culture, speaking their own languages. They leave their homelands, which they love, because they have to. They flee out of fear, desperation and hunger, or they are forced to abandon their homes. They are people just like any other group of people, irrespective what they look like, what they wear or eat, or what deity they worship.
Q: How does it make you feel when people in the West characterize asylum-seekers, refugees and immigrants as dangerous, causing them to close their borders?
First, I think that this is not just a problem in the West. I see these attitudes all over the world. I will simply point again to my native Hungary, whose people and current right-wing government, are extremely biased against refugees from the middle East, in large part because these newcomers are not "Christians" and are somehow going to destroy the Hungarian way of life.
And speaking of governments, politicians often exploit the naturally present tribal instincts of people for their own pernicious purposes. I moved to the United States in 1967 and I thought that in this "land of freedom and opportunity" I would find a different attitude. Unfortunately, that proved not to be the case. Just take a look at the current administration and this inane idea of building a wall along the Mexican border. Decades ago, then President Ronald Reagan went to Germany and implored the Russians and East Germans to "tear down this wall" separating East and West Berlin. Thirty years later, we want to erect this ridiculous barrier in North America, and politicians try to scare us that the Mexicans are "rapists, murderers and violent gang members."
I would like people in the U.S., Australia, New Zealand, and other countries, who are hostile to the current wave of immigrants and asylum seekers, to remember that not that long ago their ancestors came as refugees and immigrants from distant lands.
Q: Do you write frequently about the subjects of refugees or diasporas?
A: I have written only one poem that directly deals with immigrants or refugees. But many of my short stories feature characters who are displaced and are forced to abandon their daily lives, either as a result of illness, divorce, or for some other reason. In that sense, the idea of being uprooted and on the move is always with me. Although I was not a refugee when I moved to the U.S., and I was happy to make the move, part of me always will miss my homeland. Even after 50 plus years in North America I feel that some piece of me has never left Budapest.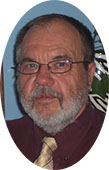 Steven Jakobi is a retired college biology professor. He is the author of two books of very short essays on the lessons we can learn from nature. He also writes short fiction and poetry. A native of Hungary, Jakobi and his wife live in rural Allegany County, New York, with three dogs, two cats, and many chickens.